Epic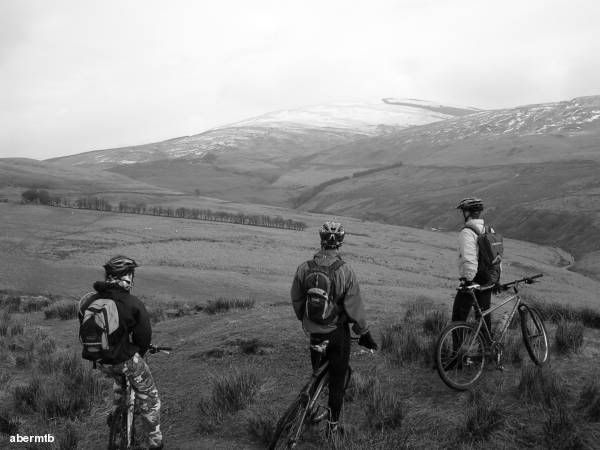 We did the Nant Y Moch Epic today, set off at 11 (we had bike probs) and then. laden with Nutrigrain and Marsbars, set off on out extensive journey, we did 62.70km in total, including a trip to LLanbadarn on the way back to borrow the Agri campus hose.
Had 1 puncture (100meters fromt he end so i rode it home before it went down goo an proper, we played in snow, had snowball fights, fell in (damn cold) rivers. Rhodri nearly lost his bike in a river while trying to cross it, (luckily hardcore steel rigids dont float) we made snow angels and wrote abermtb in the snow, I didnt take a camera so ule have too oogle at
Jacks pictures
. instead
Si, Rhodri, Jack and I, all got extremely muddy, and overdosed on elevenses cake bars. all in all an extremely satisfying day, you cant really see in the pictures at all how amazing the landscape was, open moorland, covered in snow layers, much like Tundra (nott hat ive ever seen tundra, only on telly) amazing how before htese rides i reallly cant be bothered, but am always so glad i did the slog up the hill off sealevel to some silly height. all good fun.
Multimap
of Nant Y Moch, youc ant reallys ee any of the route we did, but it is in there, around Drosgol too i think.
I think,we did 62km off orad today, its 73km home, we did 7 hours riding today (home at 6), coming up for a ride home soon! we will see, ill prefer slicks and some pedals that are worth having, off to
CRC
now.